Holiday Lighting Tips for our Safety
We all want to use safe methods for our holiday lighting displays, but simple errors can produce hazardous situations for our families. None of us would like to be the subject of a news item about a fall from a ladder or a fire started by unsafe electrical wiring. (Our first advice, of course, is to hire us for all of your electrical work. We have the experience and technical know-how to be your go-to electrical guys for holiday and others.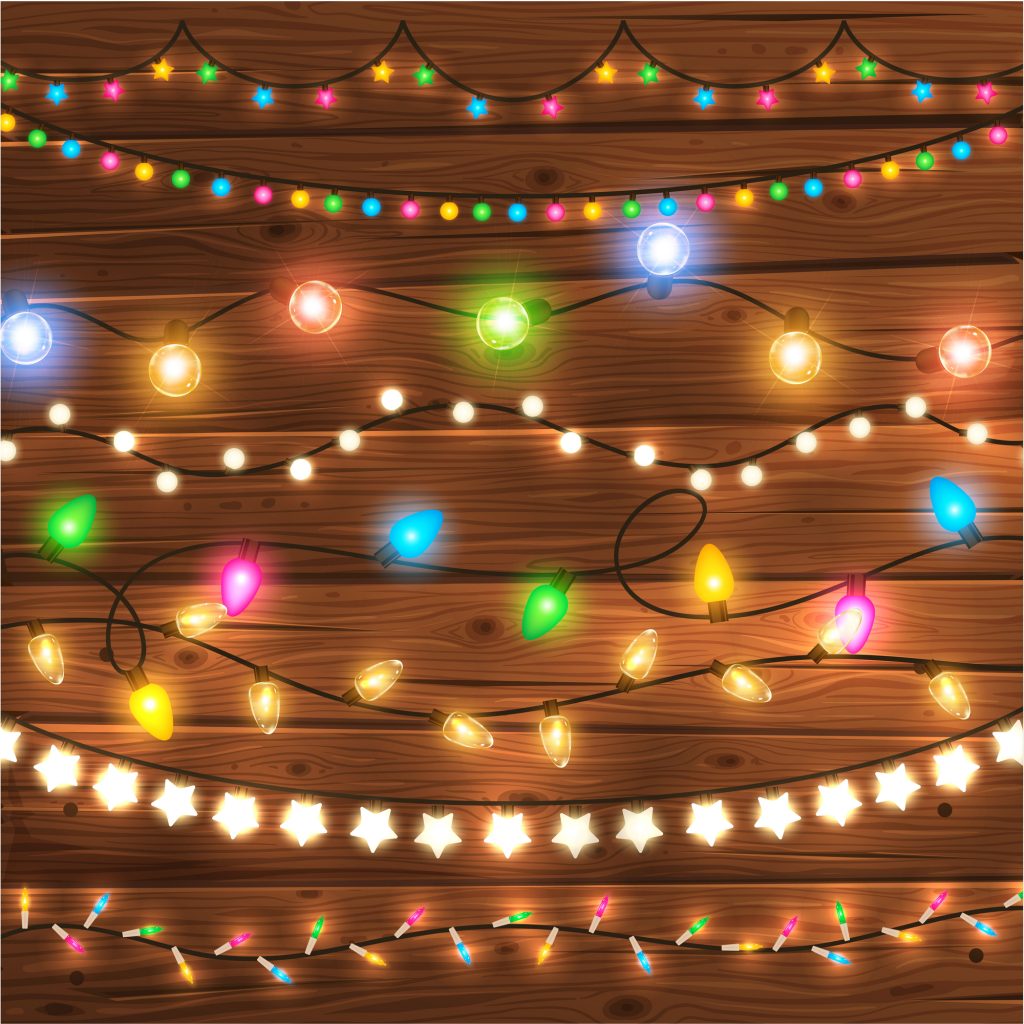 electrical projects of all sizes.)However, on the assumption that you want to do it yourself, we'd like to share a few tips that we encourage you to keep in mind. Keep your family safe during the holidays with these simple electrical display reminders:
Check all electric cords to be sure they're not frayed. If they're not safe, don't use them. Ladder safety is
one of the most frequently overlooked hazards in stringing holiday lighting on roofs and
trees. First – always – be aware of, and avoid power lines. When moving ladders, watch where both ends are swinging, both to avoid hitting anyone and to avoid deadly shocks. Of course, it's also important to be sure that the ladder is placed securely, and that you have someone to steady it. Broken bones and falls occur together with alarming frequency.
For outdoor lights and decorations, use only exterior/weatherproof electric cords, and don't over-ride any
Don't run electric cords under rugs or other flammable objects. Don't spoil your holiday with fire. Strings of lights are often made with small gauge wire. When adding on, be careful that you don't overload or
overheat them. Feel them occasionally to be sure they're not getting warm.
Extension cords come in handy, but again, be sure you're not overloading them. If you're unsure about the
the right way to handle your lighting and decorations, the best thing is to hire an expert. Call or email us to do the job promptly and correctly.
Finally, have a healthy and happy holiday. Peace on earth to all.
This Blog was post by Good Electric – Your San Antonio Electrician