Even though you may need to call the plumbers to repair your clogged sink, there are some techniques that you may be able to fix yourself without causing any additional problems. Kitchen sinks tend to get clogged with food that is put down the drain on the side that has no garbage disposal. Bathroom sinks get clogged with hair most often. You must never use any of the drain cleaners that are sold in stores because they are corrosive to your pipes and may be harmful to your skin and overall health.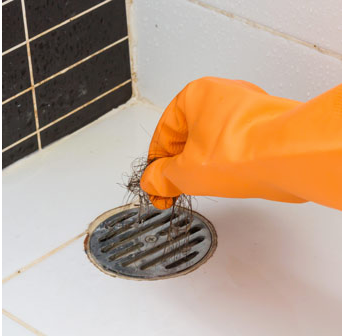 Using a plunger may be your first attempt at unclogging the drain. Remove the stopper or strainer first, and then place the plunger over the open hole. You can create more of a vacuum by covering the rim of the plunger with some water. Pump the handle up and down no more than ten times. When you release the plunger the blockage may release. If not, it is time to call our plumbers to unclog your clogged drain.
A water leak or high humidity can lead to mold, mildew, or other biological growth. Depending on the severity, conditions can lead to rot, structural damage, premature paint failure, and a variety of health problems. Water can seep into your house from the outside through a leak in your roof, foundation, or small gaps around windows or doors. Water can also come from inside your house from a leaking water pipe, toilet, shower, or bathtub. High indoor humidity caused by normal activities of everyday living such as showering, cooking, and drying clothes, can also be a source of mold, mildew, or musty odors. Indoor humidity levels between 30% and 50% are ideal. You will want to contact our residential plumber if you have any questions about this.
Your Checklist:
Where does the problem occur? Attic? Basement? Below a bathroom? Ceiling? Where the problem occurs can lead to what is causing the problem. If the problem is localized (a spot on the ceiling, wall, or corner) it is possibly caused by a water leak. If the problem is in a large area like a whole wall, room or basement then it might be caused by high humidity.